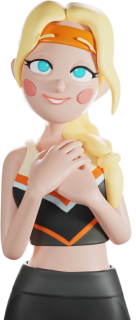 HOW CAN WE
HELP YOU?

Wallet, Spending
Shoe NFT
Earning
Other
How to transfer Assets into Spending Wallet and from Spending Wallet to external?
- You can send assets from Wallet into Spending or from Spending to Wallet. Go to Profile => Wallet => Spending => Click the Asset => Send to Spending
- To send assets into Spending you can use the feature in-app and can also go to hub.befitter.io to send directly into the spending wallet In-app: Profile => Wallet => Send to external => Choose the asset => Confirm
From Hub: Connect Wallet to hub.befitter.io => Assets => Choose the asset you want to send into spending => Enter the email address registered in-app => Enter the amount => Approve
I sent tokens into Spending via hub.befitter.io but it hasn't arrived?
This is probably due to your transaction having just been approved but not confirmed yet. Go to Hub and try sending again, remember to click Approve => Confirm on Metamask => Go back to the Hub and click Send
Also, you need to check the balance to make sure you have enough BNB to do the action
Can I swap tokens in-app?
The current app hasn't got that feature yet, in the future the team hopes to make it possible for users to swap tokens right inside the App. Remember to follow beFITTER Social Media Channels to stay updated!
Can't find your problem? Contact us

BUSINESS PAGE
BUSINESS PAGE
RESEARCH PAGE
RESEARCH PAGE